When evaluating your own organization's compensation structure, we recognize the importance of using research regarding wage changes.
The Bureau of Labor Statistics' Employment Cost Index tracked significant increases in wages and salaries for the 12-month period ending in March 2022. While, overall, wages and salaries increased by 5.0% for private industry workers, the table below highlights some specific industries: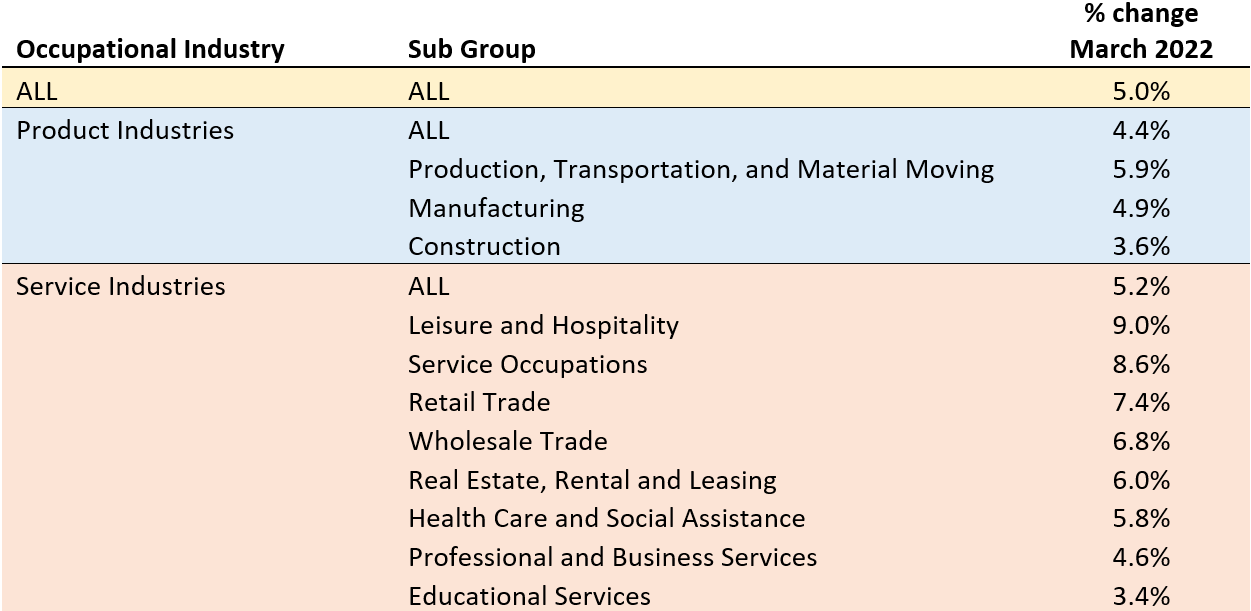 Empirical data may be used as a benchmark and serve as guidepost for evaluating your company's compensation programs. However, consider should also be given to a company's unique circumstances, i.e., talent acquisition and retention strategy, current incumbents' compensation, desired market positioning, and budget constraints, among others.
For more information on Compensation Resources' base pay administration services, click here.